Klimahouse 2017: energy saving with heat recovery system from Airplast
17 Jan
Klimahouse 2017: energy saving with heat recovery system from Airplast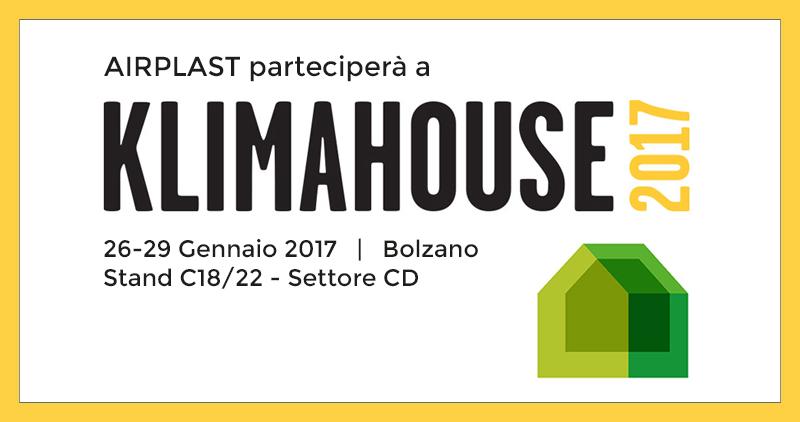 Airplast will exhibit on the Klimahouse fair 2017 in Bolzano, Italy which will be helt from 26 till 29 January. In these four days, the company from the North of Italy will show some very interesting products, from their Silent Compact Box, to Brink Home, to the FLAT series. All products that are are part of heat recovery systems.
For more information on the fair, please click here. You can find us in booth C18/22, sector CD.
For further information on Airplast, you can contact them through this form, or call 00390456159500.