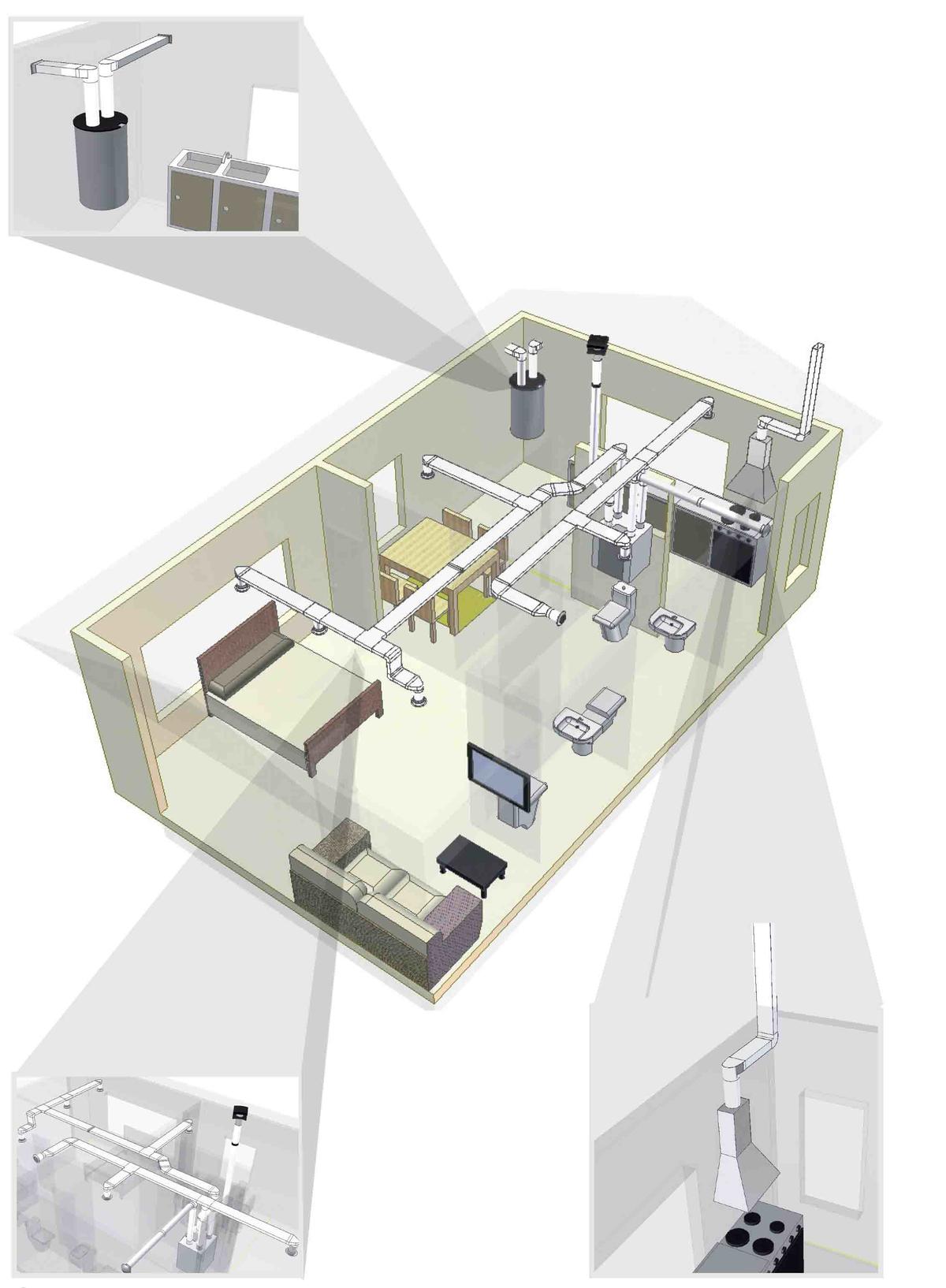 Round or rectangular suction and ventilation pipes.
This is a system of conduits made with fire-proof, self-extinguishing material. Thanks to its smooth inner wall, it prevents dust deposits and considerably reduces noise transmitted by the ventilation system.
It is easy to install, 55mm high and can easily pass through a false ceiling. This is a reliable and durable system: there is no risk of deterioration due to humidity, unlike what happens with traditional piping, where there may be condensation.
Moreover, it complies with UNE EN 13141 in terms of ventilation and UNE EN 7235 as far as the silencers and lab-tested attenuators are concerned.
Please do not hesitate to contact us for further information!