RPC50 DELOCALISED HEAT RECOVERY UNIT
31 Oct
RPC50 DELOCALISED HEAT RECOVERY UNIT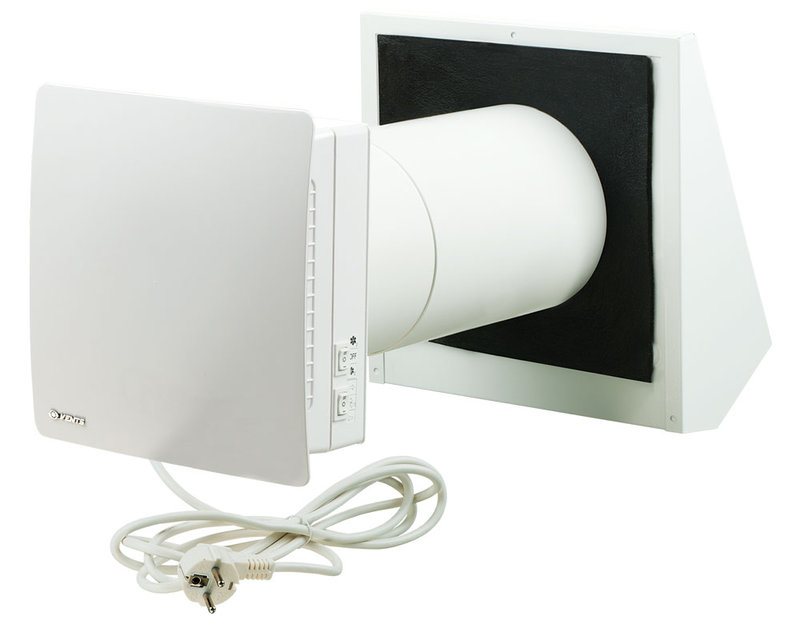 Airplast is pleased to present its delocalised ventilation units.
These units with small overall dimensions and easy installation will improve comfort levels in your house by allowing for effective air renewal, eliminating steam and odours from the kitchen or bathroom, as well as recovering the heat from exhaust air.
A really useful solution to improve the quality of air in your homes whilst retaining low noise and consumption levels and at a truly irresistible price!
A product designed to last over time, with easy installation and maintenance.
Here is a quick glance of the main product features.
RCP50 wall-mounted heat recovery unit:
A simple and amazingly effective ventilation solution with heat recovery for individual rooms WITHOUT DUCTING.
ceramic heat recovery unit with efficiency levels up to 90 %;
simple installation and maintenance;
very low noise levels ( 13-32dBA );
air filtering (G3 filter class);
low consumption( 3.8-5.61 W);
3 speeds;
remote control included.