HRV SYSTEM: AIRPLAST'S SOLUTION ON SPACE DIFFICULTIES
27 May
HRV SYSTEM: AIRPLAST'S SOLUTION ON SPACE DIFFICULTIES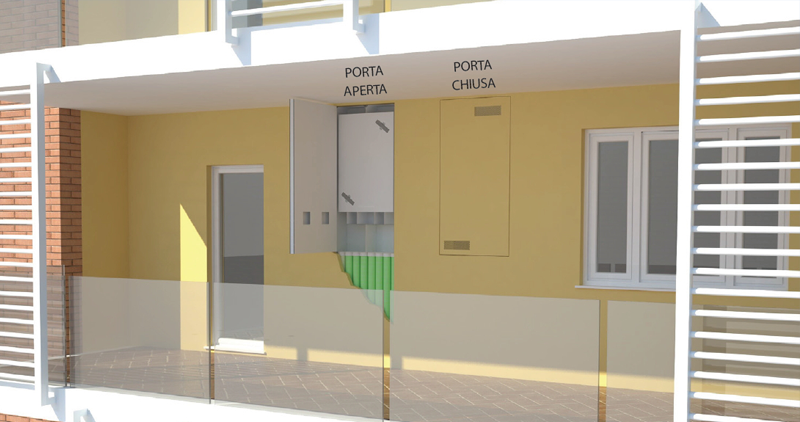 Necessity makes men genius, that's why Heat Recovery Ventilation (HRV), which systems are produced by Airplast, was invented in the 70s, to meet the needs of the Scandinavian population to insulate their houses from the cold and at the same time clean the indoor air from humidity and pollution. Simply opening a window, at such low temperatures, was advised against for the obvious reasons.
From there, the need to find a way to clean the air without excessively cool down the house was a fact. In addition there were factors such as the nordic attention towards hygiene and silence, and the constant pursuit of serenity. Therefore HRV has become a standard component in housing in the Netherlands, Belgium, Germany, Austria, Switzerland and France.
Its popolarity in these countries is comparable with any appliance in the house. Naturally the necessity rose to have a component that could integrate with the interior design. Furthermore the consciousness has grown in reference to the importance of the maintenance, which consists of the cleaning of the filters and of the exchanger periodically. 
In Italy however, room for a HRV system in most cases isn't projected. Italian architects and engineers are very attentive when it comes to aesthetics but not as much when it comes to technical systems such as HRV system.
For markets that have to cope with this difficulty, Airplast has studied, designed and constructed a build in element: Compact Silent Box - which can be installed on the outer wall and therefore doesn't occupy space inside the dwelling. It doesn't need ducts for the extraction and the discharge of air, it has grills directly on the front and inside it contains the filters, the HRV machine and the distribution box. This makes the VMC system very compact, silent and easily to carry out the maintenance. The Compact Silent Box can be installed on the terrace or on any outer wall. 
Please don't hesitate to contact Airplast to have more information. Write on info@airplast.it, call 00390456159500 or fill in our contact form.