Sales and production of air distribution plants: Airplast unites quality and design
21 Nov
Sales and production of air distribution plants: Airplast unites quality and design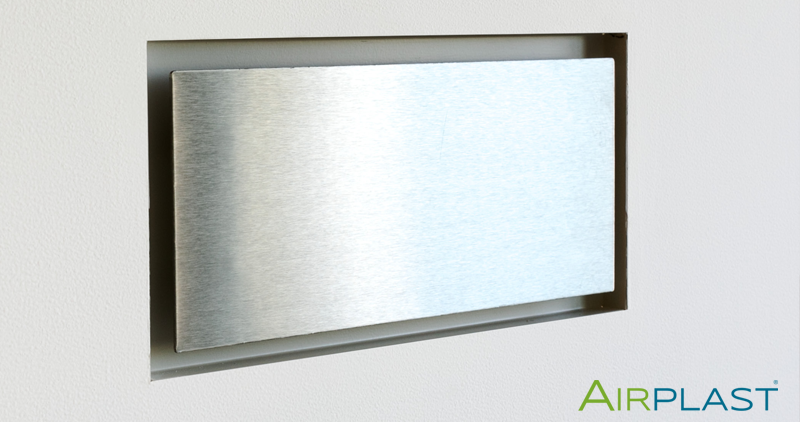 Quality, efficiency and from today also design and beauty. The objective in producing and selling air distribution plants, whether it's conditioning or Heat Recovery Ventilation plants, is to offer the clients a product that satisfies their needs such as heat, dehumidification and clean indoor air. Airplast, specialized company for production and sales of air distribution plant situated in Verona Italy, has created a collection for 2017 that unites to high performance products a design capable of adapting to any type of interior design.
They replace simple and bulky air supply and aspiration elements with design elements which integrate perfectly with the interior design. Elements that are constructed with the finest materials. The new collection of Airplast, Flat, proposes a new way of interpreting the aesthetics of the air distribution plant by integrating it perfectly with the design of the installation place. The numerous variations allow architects and engineers to adapt the plant according to the aesthetic taste of the dwelling, transforming these air distribution elements in an elegant and subtle accessory. 
The new Flat collection offers various options from the clean and essential lines of the rectangular and square screens, in brushed stainless steel and white lacque, to the screens that are levelled to the wall, constructed in steel, in which and brushed stainless steel. The personalised version allows the profile of the wall to remain unaltered and levelled and offers the possibility to cover the screen with any type of material.
Please don't hesitate to contact us in case you are interested in knowing more about this and other products of Airplast!
Call us at +390456159500, write us at info@airplast.it or click here for the contact form.